Art deco enthusiasts Chris & Zoe wanted to set the tone for their winter wedding with a simple chic invitation for their guests. 
For the front of the invite I used a minimalist Deco typeface and flourishes. By contrast on the reverse, a strong geometric pattern with gold foiling on a rich blue background. A special invitation with a modern take on Deco glamour.
Wedding Invitation Design  //  Print Management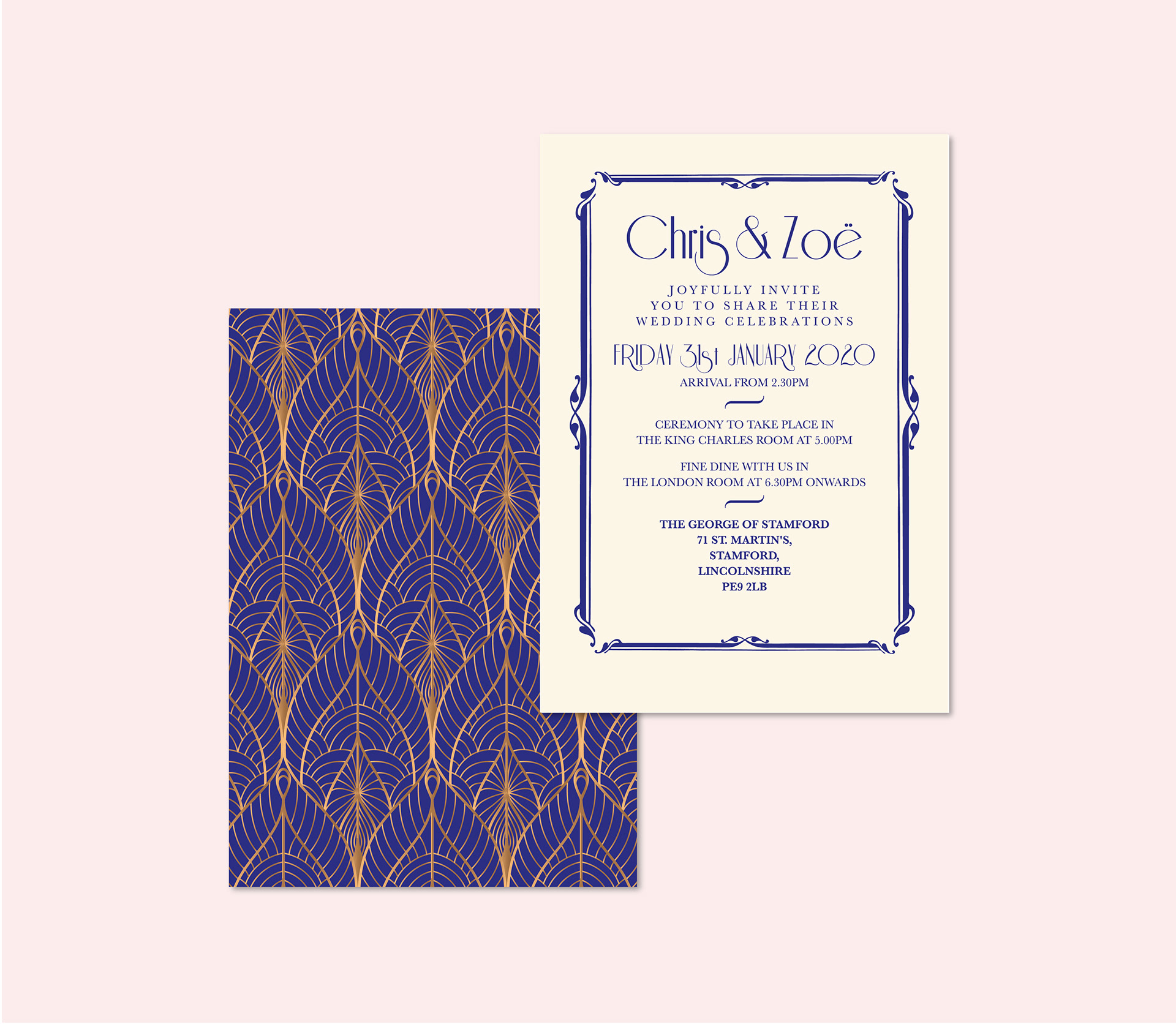 "We couldn't be happier with our wedding invitations. Our guests were delighted to receive something so special."  
Bride & Groom, Zoe & Chris